Description
HomePod is a powerhouse of a speaker. Apple‑engineered audio technology and advanced software deliver high‑fidelity sound throughout the room. It intelligently adapts to whatever it's playing — or wherever it's playing — and surrounds you in immersive audio that makes everything you listen to sound incredible.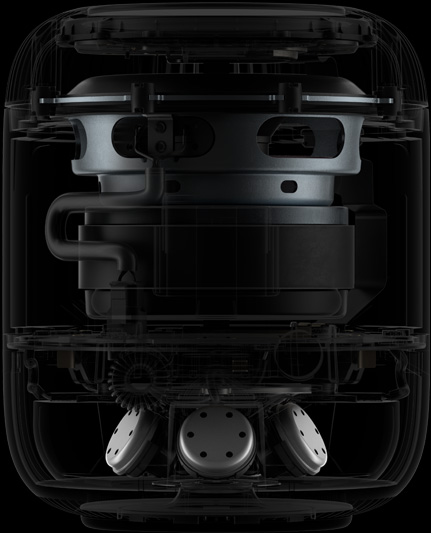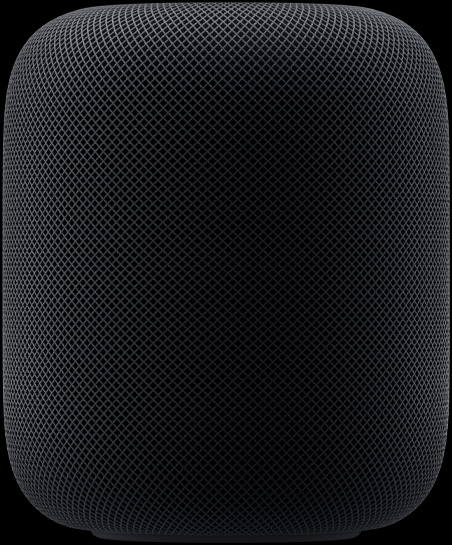 Room-filling oomph
A high‑excursion woofer packs HomePod with deep, rich bass. Its powerful motor drives the diaphragm a remarkable 20 mm, while its bass‑EQ mic dynamically tunes low frequencies in real time. Superclean bass. Fills the room. Boom.
Hits the high notes
HomePod has an array of five beamforming tweeters around its base. They optimize high frequencies to produce detailed, articulate audio with stunning clarity. So you can enjoy crystal-clear vocals and all the details of the instruments — just as if you were there in person.
Sound all around.
Enjoy a whole new level of spaciousness and layering with HomePod. Its beamforming tweeters precisely beam direct sound, like primary vocals, into the middle of the room, and reflect ambient sound, like the backup band, off the walls — for fully immersive listening. Plus, with Spatial Audio tracks, you'll experience the sense of being surrounded in music like never before.1
Optimizes acoustics
in real time.
Apple silicon unlocks advanced computational audio innovations in HomePod. Using feedback from the all-new system sensor, it runs complex tuning models in real time to preserve dynamic range and maximize acoustic performance.
Tuned to the room.
With room sensing, HomePod automatically understands its location in a room by using its mics to listen for sound reflections. It tunes sound accordingly, so you'll enjoy the best listening experience possible no matter where it's place